Ok I have neglected my blog for awhile and truth be told come tax season I am sure it will get worse! Its been not only my blog... It took until yesterday to get a Christmas tree up... wow... usually I am all over that the day after Thanksgiving but this year I dreaded having it up that long, I so don't want to contend with 2 one year olds and breakable ornaments for too long.
It snowed here Sunday and on thro Monday so school has been out all week so far! Hubby dearest took vacation days to go hunting Monday & Tuesday so its been like a 4 day weekend... So very nice... so very unusual... and so very much interrupted my household cleaning.
I have a wonderful cookie recipe I want to make that sounds so good today:
Chewy Chocolate cookies
4 eggs, 3/4 cup shortning, 2 cups sugar, 2 tsp vanilla, 1 tsp salt, 3/4 cup cocoa, 2 cups flour, 1 tsp baking powder. mix together roll into balls and thro powdered sugar then bake @ 350 for 10-12 minutes!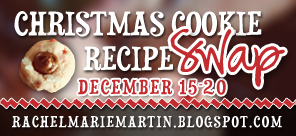 Then I have my sweet shot and b&w wednesday all rolled into one with this picture of my sisters prego belly: